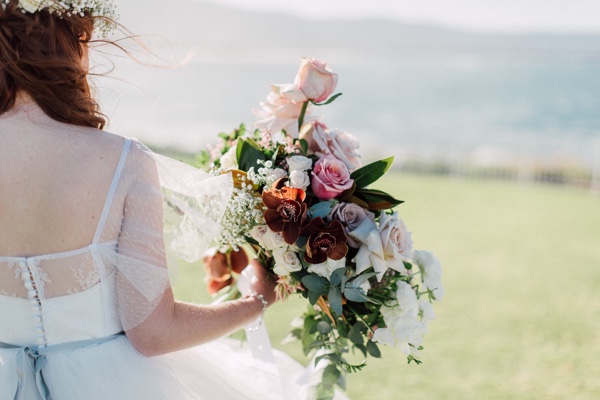 I know we're gearing up for a wonderful summer of weddings and parties in Sydney, but my mind can't help but think a little further ahead to Autumn weddings! It's never too early to start your planning – so here are my top 5 Styling Tips for Autumn brides.
1. Plan your colour and theme ahead of time.
The best time to plan your colour scheme is hopefully exactly one year before your wedding day. That would give you the best opportunity to see what is in season as well as what colours and textures are around for your flowers and floral styling. If you find something that you like – snap a photo of it and file it away on your pinterest board. This will give your stylists a good base to start from. Once you have collected a few images of flowers and colours that you like – then you can filter those colours and textures into the rest of  your wedding. From Bridesmaids dresses, to reception linen and napery, to invitations.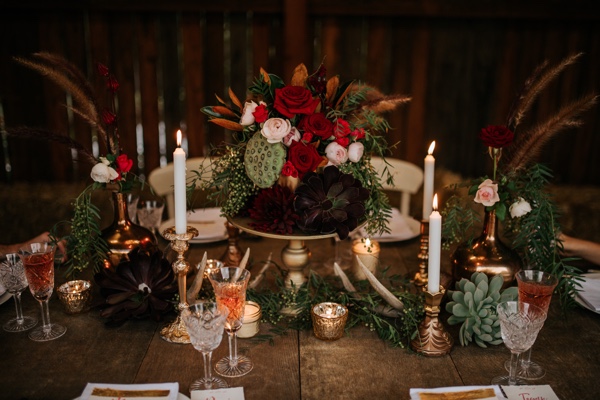 2. Don't be afraid to embrace the seasonal colours.
I love the autumn time, the changes in nature are quite spectacular. You also can incorporate beautiful sunset tones and hues into your wedding without going over the top. Take for example our wonderful couple Simone and Andrew – their wedding reception space was a blank canvas – quite literally very white and blank. By addition beautiful autumnal colours and textures to their centerpieces they were able to bring the season inside.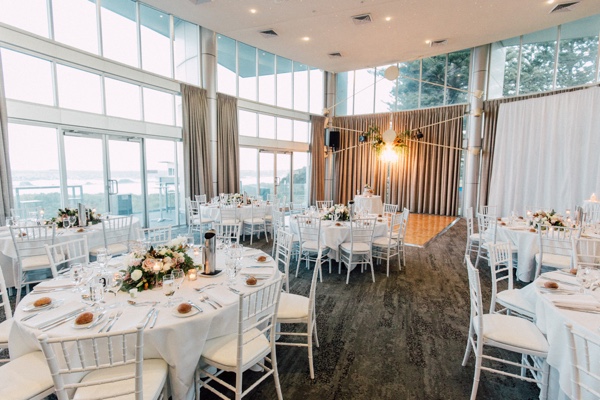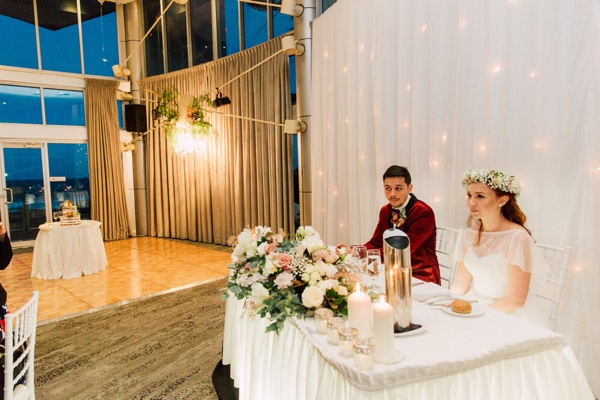 3. Consider your surroundings
It's easy to get swept away with styling your dream wedding – but there is so much that can be achieved to add to the overall atmosphere if you consider the space you will be in and how that can contribute to your styling. For example – we know that the evenings in Autumn can get a little chilly, the easiest way to add warmth to your venue is by incorporating warm colours, lighting masses of candles for that gentle warm glow and trying to include as many natural elements as possible – for example does the venue provide timber tables? If so – they could be a gorgeous addition to your styling without breaking the budget.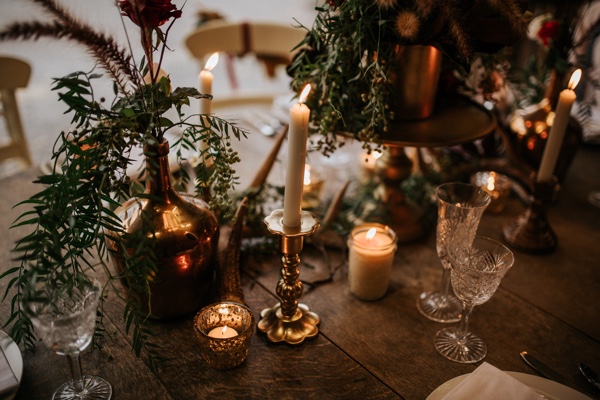 4. Layer Textures
This is by far and large one of my most favourite styling tips. Especially so for Autumn weddings. You could add velvet table cloths, linen napkins and the most beautiful textures that are found in autumn flowers and foliages. You can add these textures to your bridal flowers – how about a velvet ribbon! Your tables and centrepieces – see the comment about velvet table cloths above, you could go one step further and add feathers as features. Adding textured blooms to your cake is also an instant detail win.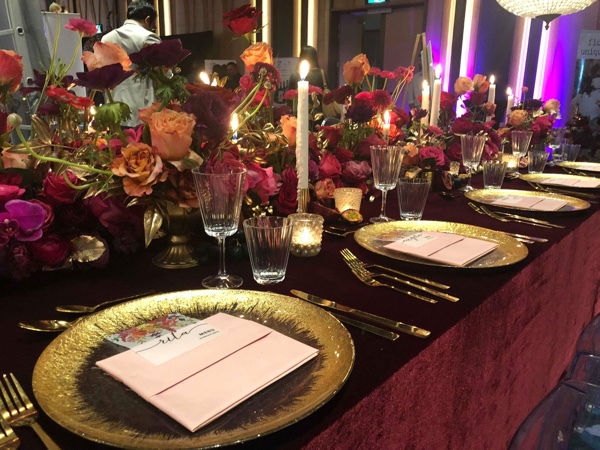 5. Have fun
Autumn weddings are the best – especially so in Australia. You still get stunning and beautiful sunny days that are mild, and when the sunsets the mercury drops and there is a fresh bite in the air. Heading outdoors for your wedding photos must be an Australian favourite. Especially for the stunning sunsets that we get. Have a search around your wedding ceremony and reception location for some hidden gems of outdoor spaces for your wedding photography. It doesn't have to be serious if that isn't your jam, but chances are all the changes in the trees and leaves will leave your photos looking spectacular. Some of our favourite venues – with ever changing scenery include Sergeants Mess, in Mosman, Milton Park Country House in Bowral, and The Taronga Centre for spectacular views over the city.
To see what our friends Todich Floral Design from the UK have to say about styling a northern hemisphere autumn wedding be sure to check out their blog! 
I hope you enjoy the photos of the weddings and details we have styled included in this blog. Feel free to pin them to your boards and leave me a comment below, I'd love to hear what your thoughts are on autumn weddings.
Love and style